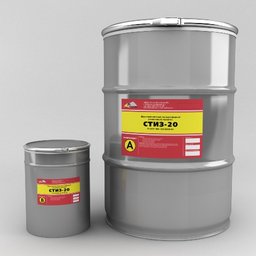 Where to buy
Place an order for goods, hold and consultation: +7 (985) 258-30-26 sales@sazisealants.com
It consists of two components, А and В. Mixing the components produces an easy-to-apply thixotropic paste. The mixing triggers an irreversible process of vulcanization. The hardening produces an elastic rubber-like material.
Distinctive features:
■ Optimized for manual application
■ Designed for use as part of the sealed multiple glazed unit in all climatic zones of the Russian Federation
■ Maintaining elasticity when applied in conditions of low temperature
■ Possibility of varying vulcanization time without property change
■ High adhesion in conditions of high humidity
■ Solvent-free
It is a sealant with high adhesion to glass, aluminium and ferrous metals. It is resistant to UV irradiation, weather impact and temperature strains.
Application:
STIZ 20 is used for hermetic sealing the second contour of sealed multiple glazed units, sealing the pilot's canopy, pasting-in stained-glass windows and automotive glass designed for use in all climatic zones of the Russian Federation.
Technical characteristics:
■ Colour
Component А: beige
Component В: black
Mixture (А + В): anthracite
■ Mixture ratio (А : В)
By volume : 10 : 1;
By weight 100 : 10
■ Density
Component А: 1.8 ±0.03 g/cm3 Component В: 1.8 ±0.03g/cm3
■ Lifetime: 30-90 minimum at t = 23°C
■ Shore hardness > 40
■ Vapor permeability: 5 ± 1 g/m2 х day
■ Tensile strength: 1.2 ± 0.2 N/mm2
■ Tensile fracture mode: cohesive
■ Product classification: unhazardous
■ Storage life: 6 months
Packaging (А+В): 20 litres
Back to catalog
Place an order